Problems Home
other things on www.ep.tc
RSS
Comics with Problems on Facebook
---
COMICS WITH PROBLEMS (Issue #60 November 2013)

Of all the pieces of work Banksy unloaded on New York during his residency last month, we were most impressed with the giant fiberglass sculpture of Ronald McDonald having his shoe shined.
Most notably, the Ronald of choice for the sculpture was the classic faced Ronald from the 1970s, and it reminded us of "Ronald McDonald Adventures in Scouting" - A thoroughly odd, weirdly drawn story intended for Girl Scouts and Boy Scouts. So here's "Adventures in Scouting" with a few of our favorite panels right in the beginning - Though almost all of this is ripe for picking individual favorites for your own uses. Solid tutorials on Flying Burgers, Puppets, Home Invasions, and Tying Some Rope. And DO check out those finger exercises!
Heh Heh, What's goin on with Tony and Cindy, now!
---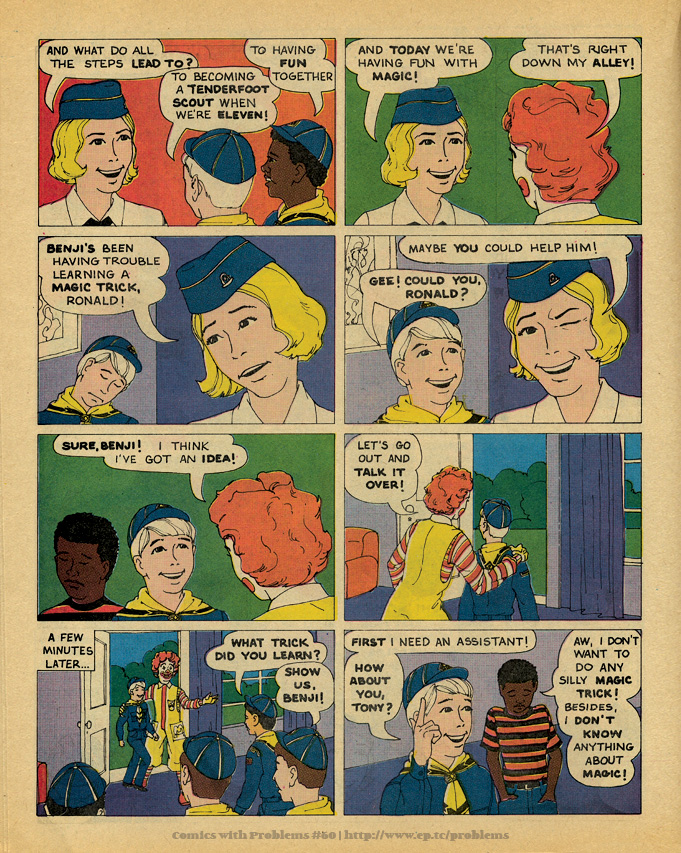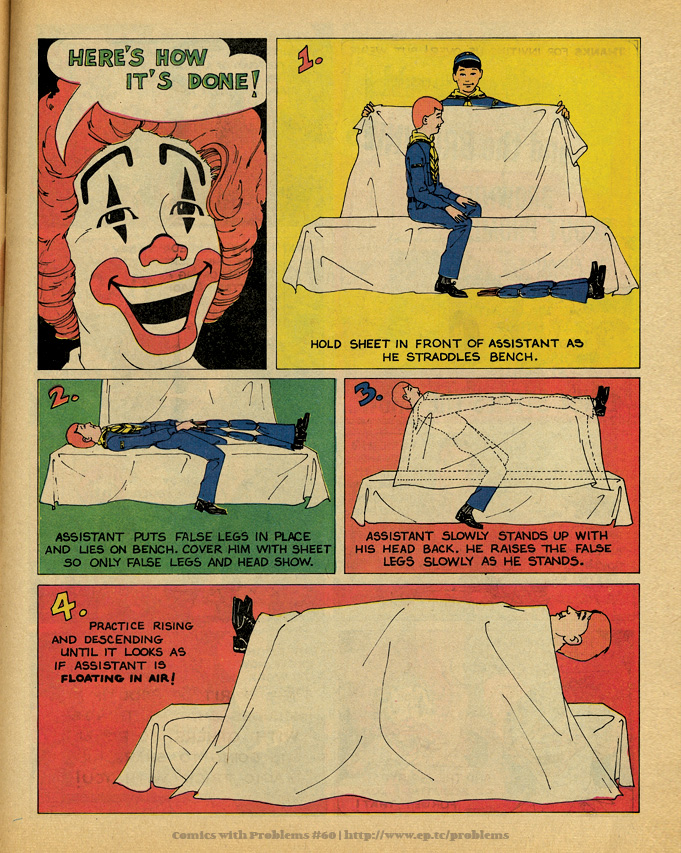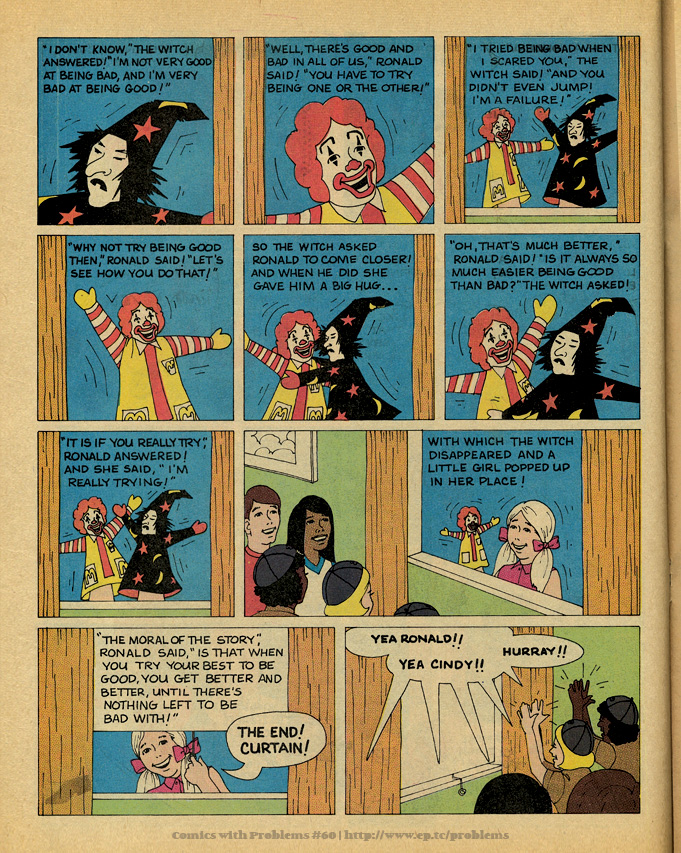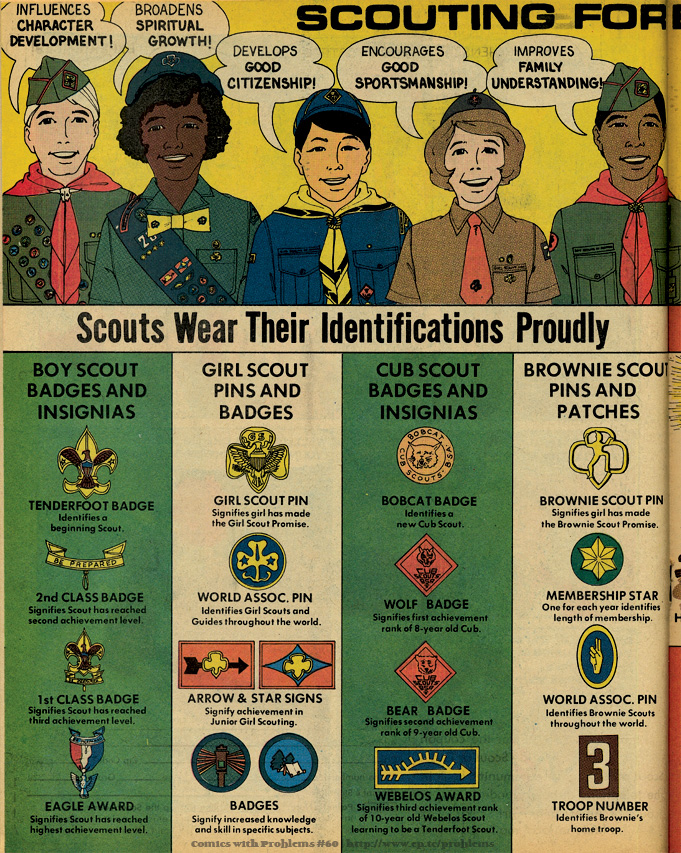 SALUTE THE FLAG, EAT SHIT FOOD!
Comics with Problems on Facebook
---